The Centra Foundation is partnering with Thompson & Associates, a nationally recognized firm, to provide complimentary values-based estate planning education. This completely confidential process will help you create a plan, get a second opinion from one of the nation's leaders in charitable estate planning or update an existing plan to impact the people and communities you care about most. After creating a personalized plan that provides for your family and is based on your values, your own trusted advisors can help you with implementation.
Why values-based planning?
Values-based estate planning is a highly personalized process that focuses on and communicates your values, captures your priorities, outlines your intentions and protects your assets.
A values-based estate plan will address your biggest concerns, including how you can:
Best provide for those you love. 
Give to your heirs in responsible and relevant ways. 
Minimize your tax liability and make an impact through charitable giving.
Connect your values with end-of-life decisions.
"It is important not only to create but also to periodically review your estate plan. Experts such as the ones the Foundation has partnered with will tell you that estate planning is the single greatest financial impact you will have on your family. An estate plan represents the largest financial transfer you will ever control. Estate laws have changed and will continue to do so. Staying current and deliberate in our financial planning is critical. It's a true benefit for our families and communities that our Foundation is offering this service."

— Thomas Nygaard, MD, Retired Physician & Centra Board Member 
Why create or review your estate plan? 
Life changes. So does tax law.
You can impact the people and organizations you care about most.
An estate plan is a living document that represents all that you value. 
Now is a good time to take care of those you love.
"With so many recent life changes, including a move and coming to Centra, this was a perfect time to review our plan. Meeting with a representative who is warm, knowledgeable and a trusted leader in charitable estate planning was so reassuring. He asks great questions and really takes personal values into consideration. I feel confident that by going through the process, we will be able to make a bigger impact on the people and causes we love. I'm appreciative of the Foundation for offering this much needed service."

— Amy Carrier, Centra President and CEO   
Learn how you can transfer assets to the people you love and the causes you support instead of the IRS.
An Expert for the Experts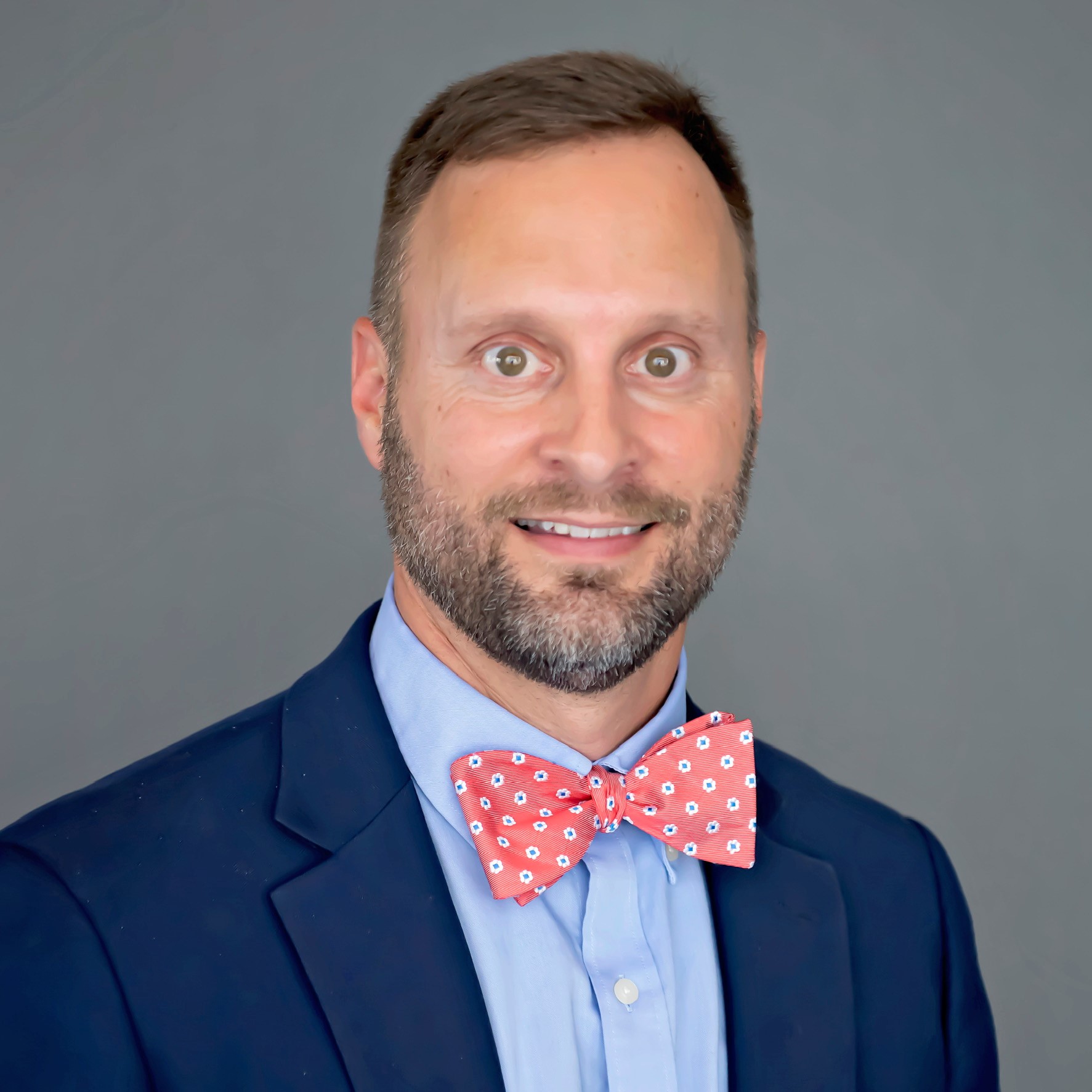 Jeremy Pharr, JD, FCEP, executive vice president at Thompson & Associates
With an enthusiasm for philanthropy, Jeremy believes the best part of his job is helping individuals make a difference in the lives of others, now and in the future. He earned his JD from Vanderbilt Law School, and his Fellow certification (FCEP) from the Charitable Estate Planning Institute. He is a member of the Association for Healthcare Philanthropy (AHP). Jeremy excels in relating complex legal and tax issues in a way that is clear to individuals so they can make informed decisions about their estate and legacy planning goals.
Contact Centra Foundation Executive Vice President Beth Doyle at 434.200.4791 or beth.doyle@centrahealth.com to learn more about this service.